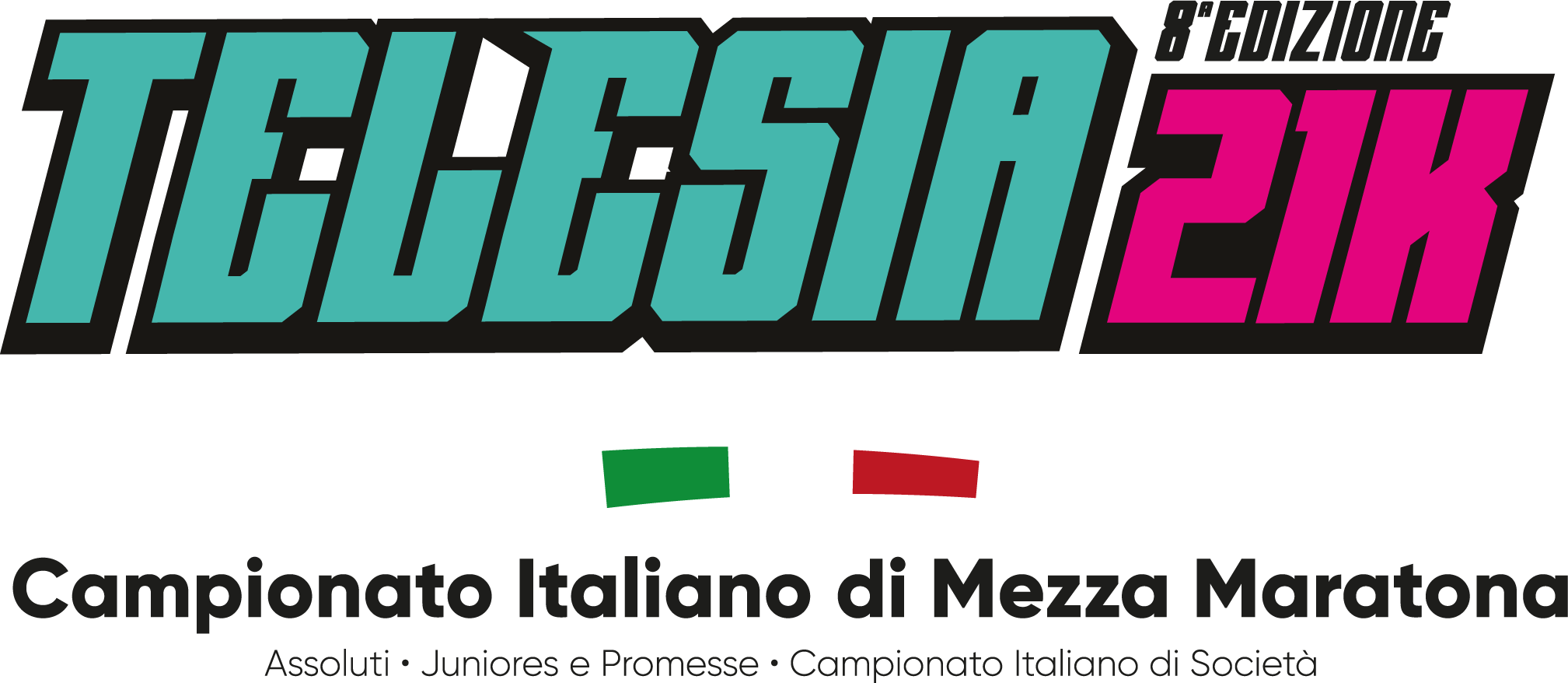 PARKING AND ACCESS TO THE EVENT
All participants and accompanying persons will be able to travel to the area of ​​the event with their own means. We would like to remind that there are numerous parking lots (free of charge) from which it is easily accessible the collection point for the hand-in of the bib number and the start of the race.
BIB NUMBER AND RACE PACK COLLECTION
The collection of the bib number will be possible at the Salone Goccioloni located inside of Telese Terme on Friday 30th September from 3pm to 8pm, Saturday 1th October from 10am to 8pm and Sunday 2th October from 7am to 8.15am.
The collection of the race pack will take place simultaneously with the collection of the bib number.
BAG STORAGE
A free bag storage service will be provided in the Palestra Foschino, at the starting area. Athletes must use their bags and label them with the sticker included in the bag containing their bib. While the bags will be collected and returned with the utmost care and attention, the event organizer will accept no responsibility for any missing, lost and/or stolen items.
START
The start of the race is scheduled for 9 am.The opening of the cages, in which all athletes must go, is from 8.30am to 8.55am, after which the latecomers athletes will be invited to start from the last cage at the bottom of the race. Each cage is marked by the colour of the bib number. Under penalty of exclusion from the race it is not possible to get into different cages from those assigned.
REFRESHMENTS
As per the WA/FIDAL rulebook, there will be refreshments stations with fresh water after the finish line and at km 5, km 10, km15 and km 20 along the course.
FIRST AID ASSISTANCE
The route is covered by a comprehensive health service that provides for the presence of ambulances, doctors and paramedical staff available to all competitors.
ARRIVAL
On arrival, follow the signs that will take you to the awarding medals zone (first) and the rest area (after). The latter is located within the Telese Terme. REMEMBER THAT THE CHIP MUST NOT BE RETURNED AS IT IS DISPOSABLE.
AWARDING
These awards can be collected STARTING FROM 11.30 AM at the special exhibits located inside the Telese Terme. Remember that to receive the award you must have the race bib number or an identification document. The rankings regarding these awards will be exhibited near the Amphitheatre inside of Telese Terme.
 Map of the starting area and the Expo